How I Became an Opera Obsessive
A roadmap down the rabbit hole.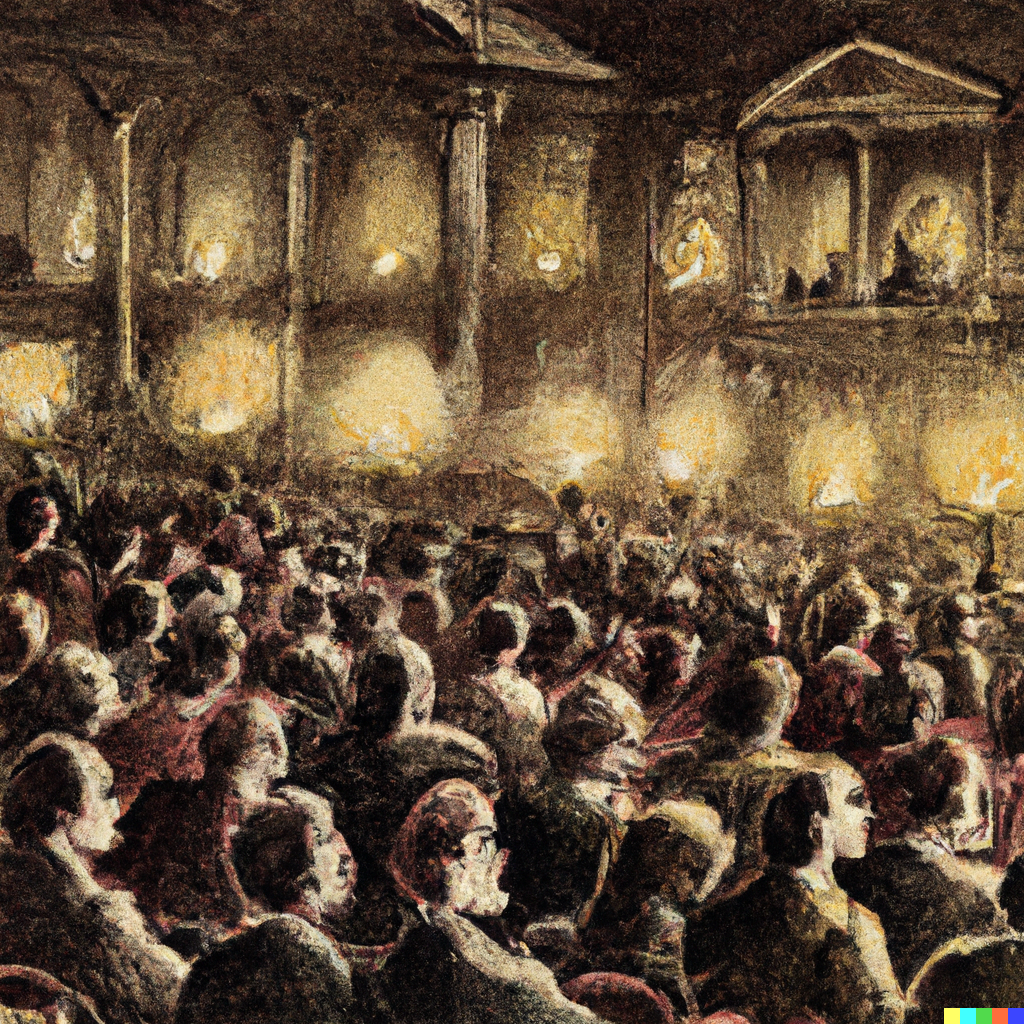 In his yearly classical music recap for 2021, Tyler Cowen wrote, "I hope you are all devoting sufficient time to what are some of mankind's greatest and most profound achievements."
It was Cowen's 2016 recap that sparked what would become my obsession. His pick of the year was Mozart's Don Giovanni by a conductor named Teodor Currentzis. Intrigued, I found this article in the Guardian headlined "Teodor Currentzis is classical music breaking the four-minute mile." It is not an exaggeration.
The Guardian article led me to this video on Currentzis. For me, this was like nothing I'd ever heard. Another video on his Don Giovanni had a similar effect.
The Currentzis recordings have remained a constant presence with me for the last six years. For a long time, I listened to little else. As my obsession progressed, I revisited the 1984 film Amadeus. This scene might help to get you fired up for Mozart. This one, too. Mozart purists dislike the film's portrayal of Mozart as a childish buffoon, but there's a lot that the movie gets right.
"I heard the music of true forgiveness filling the theater, conferring on all who sat there perfect absolution. God was singing through this little man to all the world."
Mozart is the pinnacle, but there's much more to enjoy. My roadmap beyond Mozart was Robert Greenberg's How to Listen to and Understand Great Music. As I worked through Greenberg's audio course, I enjoyed what he calls the first operatic masterwork, Monteverdi's Orfeo. Here's a good Youtube performance (the link goes directly to the song that hooked me.) There's also How to Listen to and Understand Opera. Greenberg is a master storyteller.
An excellent next step after Mozart is Rossini's Barber of Seville, an example of the 19th-century bel canto style (from the Italian for "beautiful singing"). I've focused on this recording from 1960, conducted by Bruno Bartoletti. You'll recognize the overture, perhaps from Looney Tunes. Nicola Monti, who plays Count Almaviva has a beautiful, distinctive voice. Bel canto, indeed. I think it was Dan Wang that turned me on to this recording.
In the fall of this year, a colleague in Turkey went to see a performance of Verdi's Aida. This seemed like a good excuse to check that out. It's now one of my favorites. I've focused on this 1959 recording conducted by Herbert von Karajan. I also enjoyed this YouTube video of a performance at the San Francisco Opera starring Pavarotti (linking directly to a famous tune). Quoting a comment on the video, "I can't believe I can see such art for free. What a great time to be alive."
Wanting more Verdi, I found another Robert Greenberg course on Audible: The Life and Operas of Verdi. I'm still working my way through it, but the course already introduced me to another favorite: Nabucco. I've focused on this 1965 recording by Lamberto Gardelli and starring Tito Gobbi as Nabucco. Like most fans, I was drawn to Nabucco by "Va Pensiero," but I've grown to love the entire thing.
Lastly, I've been reading A History of Opera by Carolyn Abbate and Roger Parker. Highly recommended for when the sun is no longer visible from your opera rabbit hole. With over 400 years to cover, it feels like a quick read despite its bulk at 600+ pages.
The book has inspired me to venture outside the Currentzis recordings and explore Mozart's Die Entführung aus dem Serail ("The Abduction from the Harem"). My recording of choice is from 1990, conducted by Sir Thomas Beecham. The bel canto chapters were also intriguing, so I've put more of that style on my to-listen list: more Rossini, and some Bellini and Donizetti.
My sickness has now advanced to what might be its final stage: Blu Ray. Spotify is great, but opera is also a visual performance. So here we go. I haven't ordered the hardware yet, but it's inevitable.
My Advice
Start with Currentzis' Mozart recordings: Figaro, then Don Giovanni and Cosi fan Tutte. These are referred to as the Da Ponte operas, after Mozart's librettist (writes the words) partner, Lorenzo da Ponte. A quote from Dan Wang that stuck with me: "Among these three works, Figaro is the most perfect and Don Giovanni the greatest. But I believe that Cosi is the best."
There are, broadly speaking, two types of opera: comic (opera buffa) and serious (opera seria). It's helpful to understand which you are listening to.
Once you find an opera you like, get a libretto and read along with the music. I can't stress this enough: You can't appreciate the depth of the music without knowing what's happening in the story. Many libretti are available for free online, but I had to buy one for Nabucco and this edition was a great investment. I plan to buy more from this publisher.
YouTube is a great resource, especially if you can find a good recording with English subtitles.
Let your taste be your guide, but keep in mind that classical music requires some effort. Greenberg's courses will help, but you will also need to listen to an opera a few times before certain songs begin to grab you. The effort is worth it! The greatest works of mankind may ask a lot, but they deliver.